Early Enrollment is Now Available for the 2020-2021 School Year!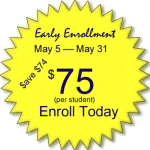 Register before May 31 & $ave
We will be in our new building on Fortson Road for the upcoming year!  Go ahead
and register your student now and save on the Registration Fee.  You may pay via cash, check or Money Order.  OR, you may now pay the fee online by clicking the blue button below.
Due to the current COVID crisis and the financial strain on families, we are temporarily slashing our normal registration fee lower than we ever have.
Single Registration:  Regular $149  / Until May 31 = $75
Family Registration: Regular $225 / Until May 31 = $125
Click the button below to pay your discounted early registration online with your credit or debit card.
NEW! Summer School Program | June 1-26, 2020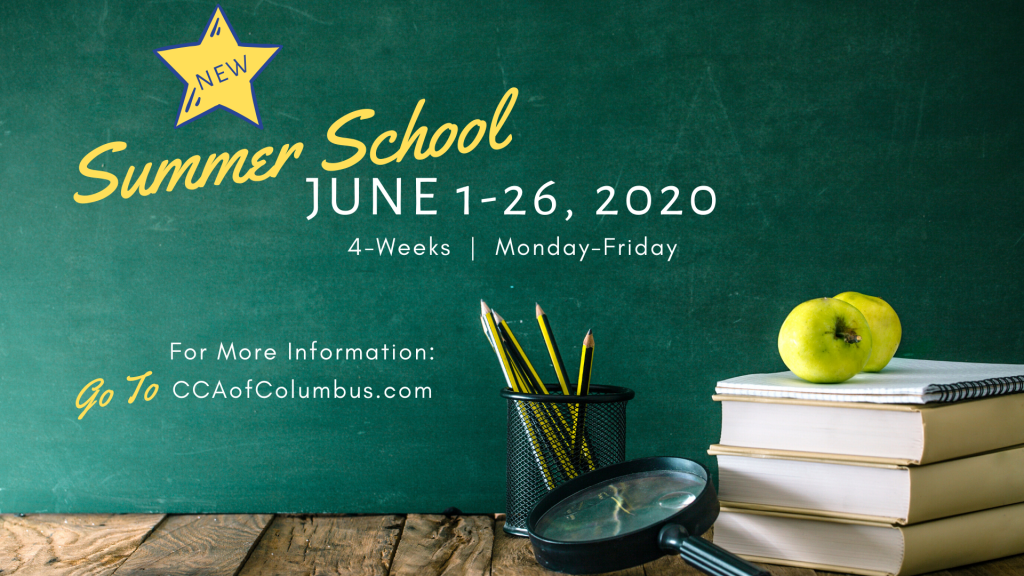 CCA is pleased to announce a new 4-week Summer School Program for the benefit of students who need extra time and help in completing or furthering their academic work.  Each week will be Monday through Friday, and class time will be from 8:15am until Noon each day.
The Summer School program will be online.  The student will have the ability to conference with the teacher each day.  The cost for the 4-week program is a $275 (including registration).  To register, simply click the button below, fill out the form and pay the fee.  A teacher will be in contact with you.
For more information, you may call the school office at: 706.221.7352