Enroll at CCA
Enrolling in CCA is the beginning of a quality learning experience. Each student is equipped with knowledge & learning for success in life.
Why Christian Education?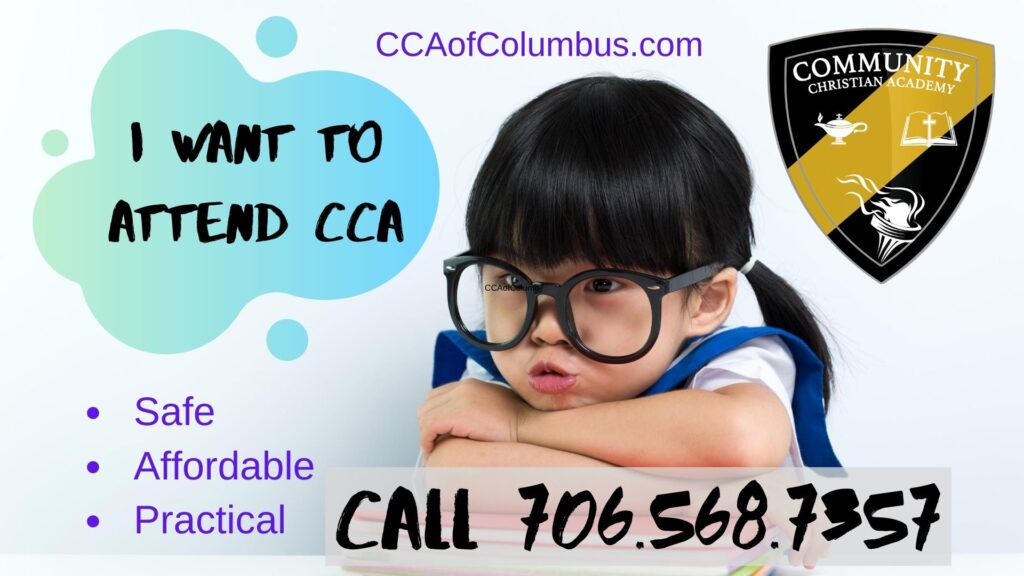 Enrollment Now Open for 2023-2024 Year
Spaces are limited, so enroll now, in order to provide your child with a quality and safe education!

This page contains the necessary enrollment forms and payment buttons for all grade levels. If you have any questions, please feel free to contact the school office at 706-221-7352.
Step #1: Complete the Paperwork
This tab is for New Students only. Click the "Download Packet" button to download the PDF Application Packet.

Print Single-Sided only, and submit the pages without staples, please.
This is for current CCA students who are returning for the upcoming academic year. New student must complete the "New Student Enroll" package.
Step #2: Pay the Fees
Click the button to pay the Registration Fee and other fees.