This is a fundraiser for Community Christian Academy in Columbus, GA. We are trying to raise funds for school projects of obtaining security cameras and updating our student chairs.
Your help provides you a GREAT deal on a car wash, and will help our school reach our goal. We thank you for your investing in educating precious children! Thanks!
Each coupon is $10 and you can redeem it for a $20 wash & treatment at any Tidal Wave Auto Spa location in the United States! Each coupon is also valid for two years!
So buy more than 1 and save for over two years!

Coupons are valid until September 30, 2024!
PLEASE: When you complete the purchase form, be sure to check the "Convenience Fee" box at the bottom, so that CCA will receive the full benefit of your purchase. The 2.9% convenience fee will cover the charges of your credit/debit card processor. Thank You!
If you would like to know more about the Tidal Wave Auto Spa, you can click HERE
Sample Coupon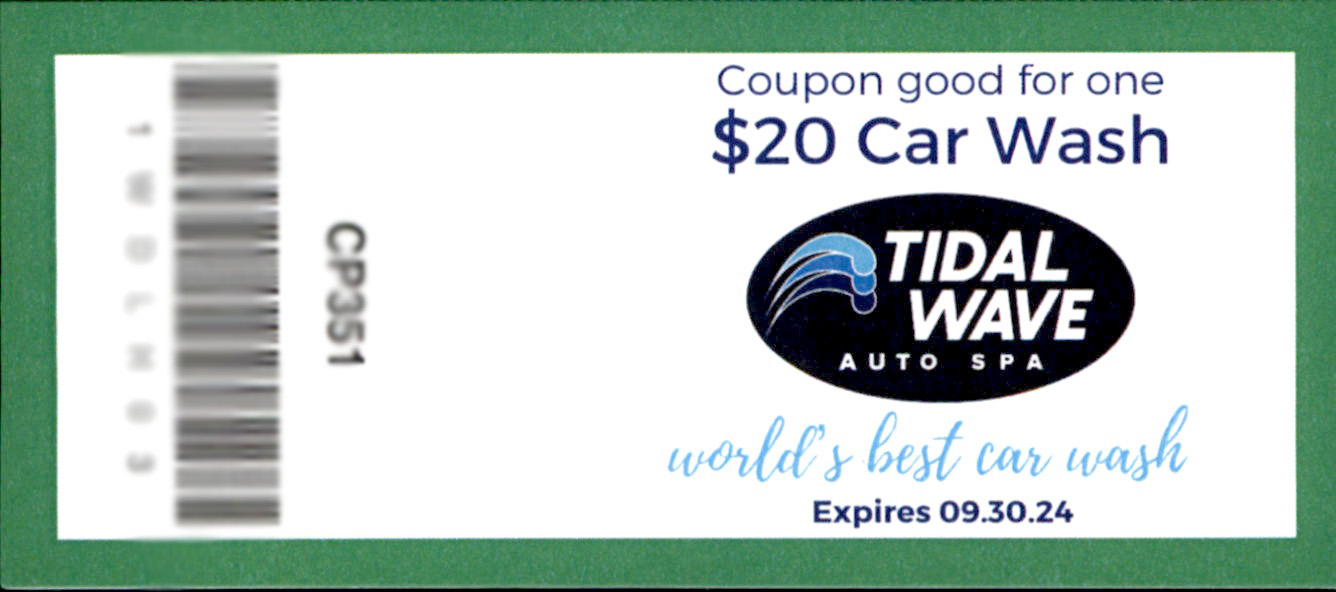 Be sure to complete the form (on the left) BEFORE paying via CASH APP.